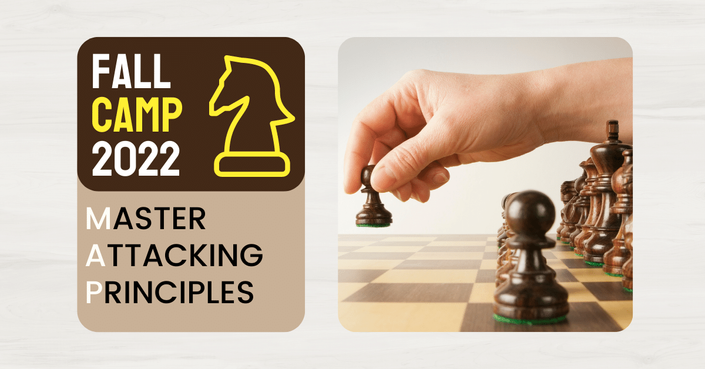 Chess University Fall Camp 2022
Master Attacking Principles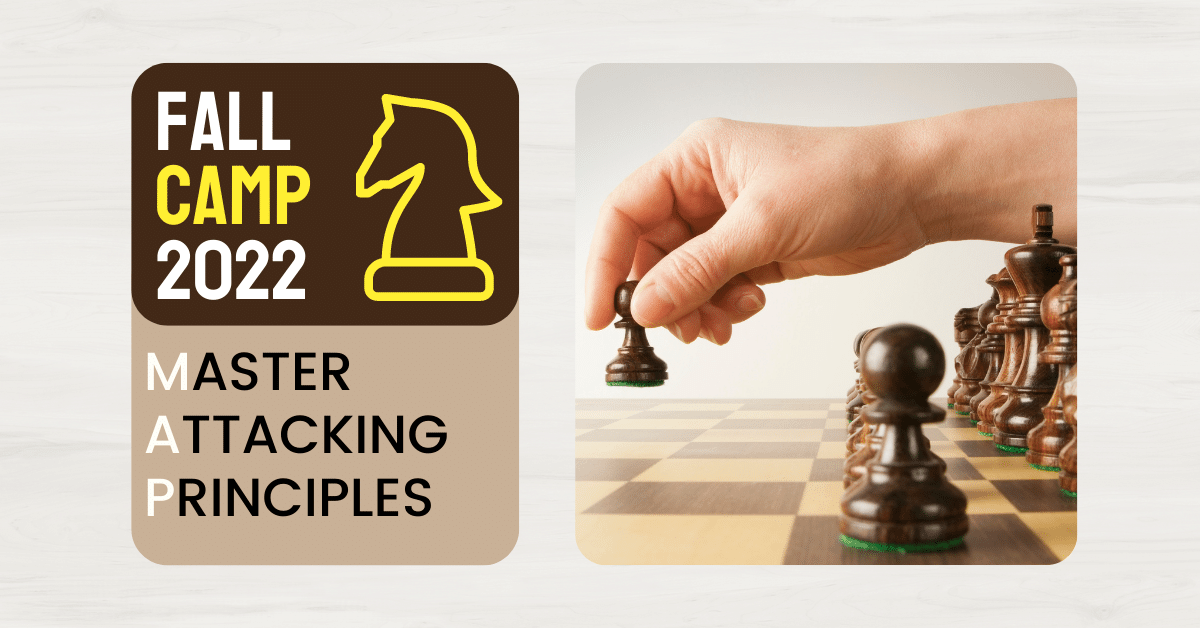 Want to learn how to launch successful attacks like a master? Sign up for Chess University's Fall Chess Camp: Master Attacking Principles starting at 11:00 am PDT on October 29th, 2022.
Learn the key principles that guide masters to launch successful attacks in this online chess camp by Chess University. Learning these principles will help you decide when, where, and how to attack in different types of positions. Don't skip this camp if you want to upgrade your attacking skills!
Camp Details
Instructor: FM Dalton Perrine
Level: 1200-1750 (Intermediate and Advanced)
Age Group: everyone, though minors should be supervised by an adult
Class Time: 4 hours of live interactive classes
Includes: class PGN files + access to class recordings for review
Camp Schedule
October 29th from 11:00 am to 1:30 pm Pacific Time (PDT)
October 30th from 11:00 am to 1:30 pm Pacific Time (PDT)
Registration
Tuition is $125 per person, discounted to $75 for those who sign up by midnight on Friday.
Max enrollment for this camp is 25 students. Do sign up ASAP if you want to attend live.
Can't attend live? Enrolled students will get lifetime access to the video recordings of these classes!