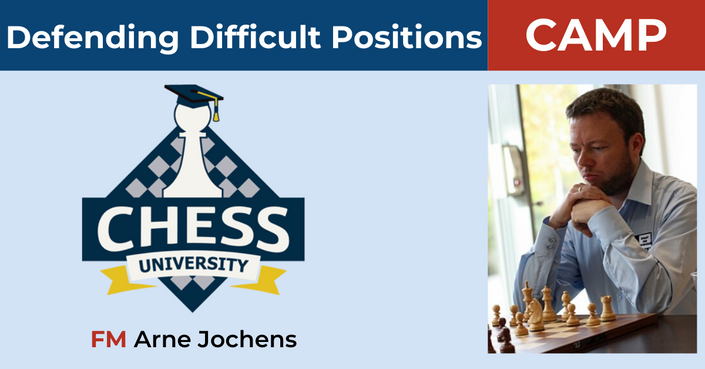 Defending Difficult Positions
Recover from inferior positions with these defending methods!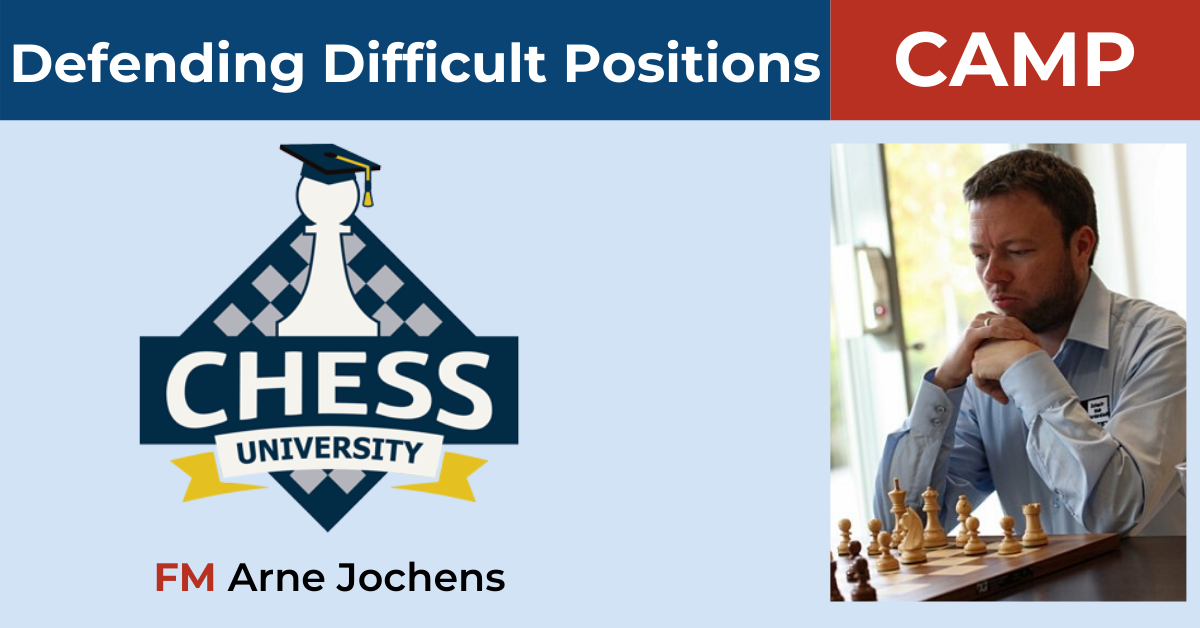 Defending Difficult Positions - Recorded Chess Camp with FM Arne Jochens from November 2019
Camp Description

"The best offense is a good defense, but a bad defense is offensive."
― Gene Wolfe

We all like flashy attacking games, but the true strength of a chess player is often reviled when one has to defend a difficult position. A skilled opponent will put you to the test again and again, move after move, and many would crack under the pressure.
Learn what it takes not to fail such tests from FIDE master Arne Jochens. Through carefully chosen examples the students will improve their ability to anticipate the opponent's ideas, develop a sense for which pieces to exchange, finding "only moves", and spotting opportunities to counter-attack.
Lesson topics:
Prophylactic Thinking
Key Trades
Skirting the Precipice
Counter-Attack
Target audience
Players rated 1000-1499 (beginner and intermediate players)
Course includes
Free introduction video with pre-camp exercises
5 hours of recorded lessons with lifetime access included
PGN files featuring the positions and variations discussed in the live lessons
Your Instructor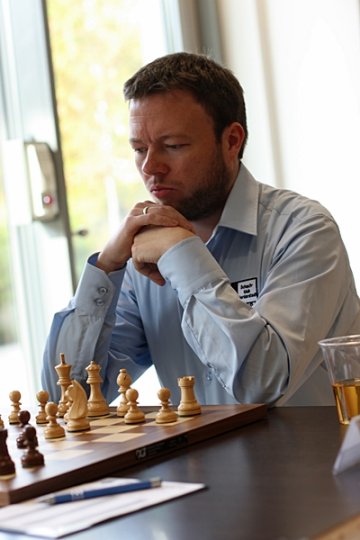 FM Arne Jochens, Ph.D is a highly experienced educator and chess coach as well as the Director of Content at Chess University, Inc. | ChessUniversity.com.

Frequently Asked Questions
What if I can't attend live?
Don't worry! By enrolling in this camp you'll receive lifetime access to the recording of the lessons can may watch on-demand as many times as you'd like!