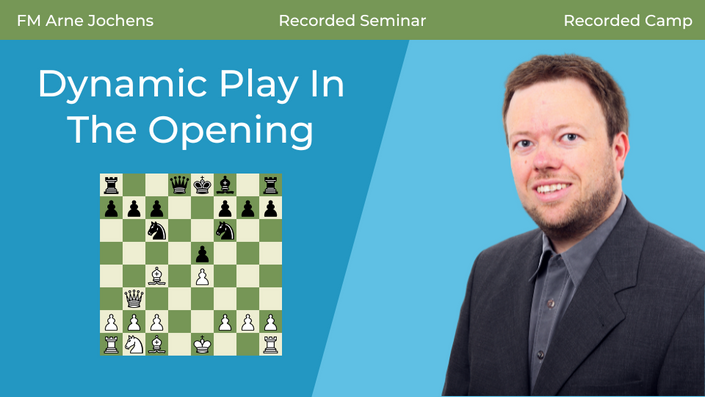 Dynamic Play in the Opening
Learn how to win more games by playing dynamically in the opening!
Watch Promo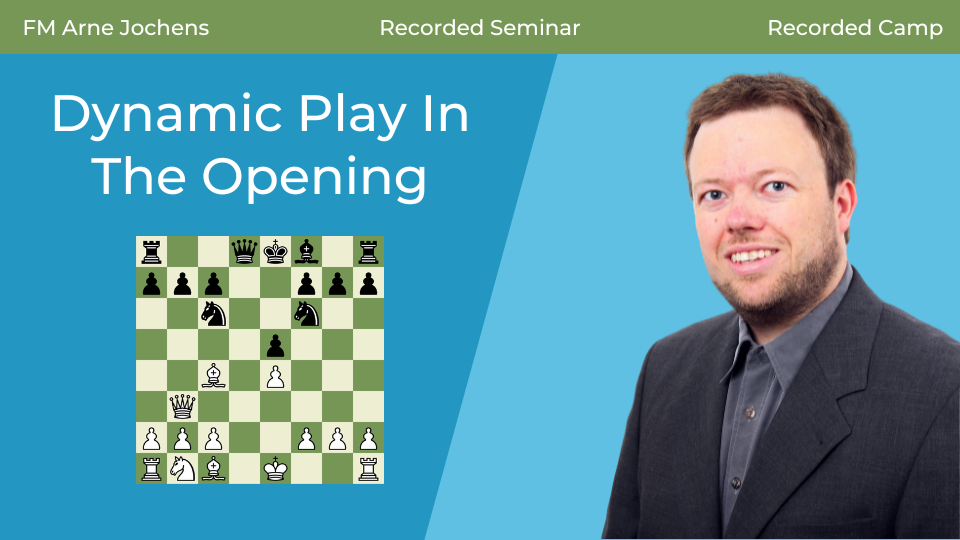 Dynamic Play In The Opening - Recorded Chess Camp with FM Arne Jochens and IM Kostya Kavutskiy
Course Description

Many players tend to act too routinely in the opening, underestimating how many opportunities there are to play actively, perhaps at the cost of some structural or material concessions.

In this course, top chess coaches IM Kostya Kavutskiy and FM Arne Jochens teach you how to take your dynamic chances right from the start, focusing on four key aspects:

development
uncastled kings
gambits
initiative
Target audience
Chess players rated 900-1499 Elo
Any beginner and intermediate chess player wanting to improve
Course includes
Free introduction video with exercises
Over 4 hours of video recorded lessons
PGN files featuring the positions and variations from the lessons
Summary sheet with the instructors' take on the most important points
Lifetime access included
This chess camp was originally taught live in September 2019. We've since then converted it into a video course that everyone can go through at their own pace!

Take this fun course to learn how to play dynamically right from the opening and win more games!


Your Instructor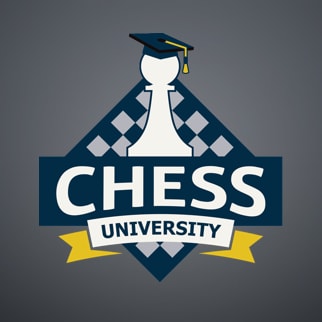 Frequently Asked Questions
What if I can't attend live?
Don't worry! By enrolling in this camp you'll receive lifetime access to the recording of the lessons can may watch on-demand as many times as you'd like!