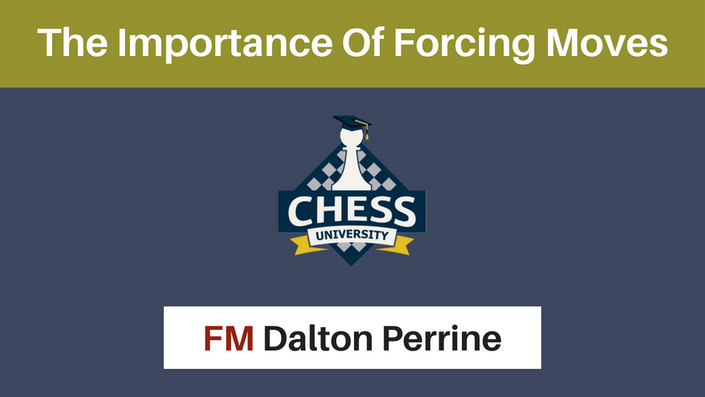 Understanding the Importance of Forcing Moves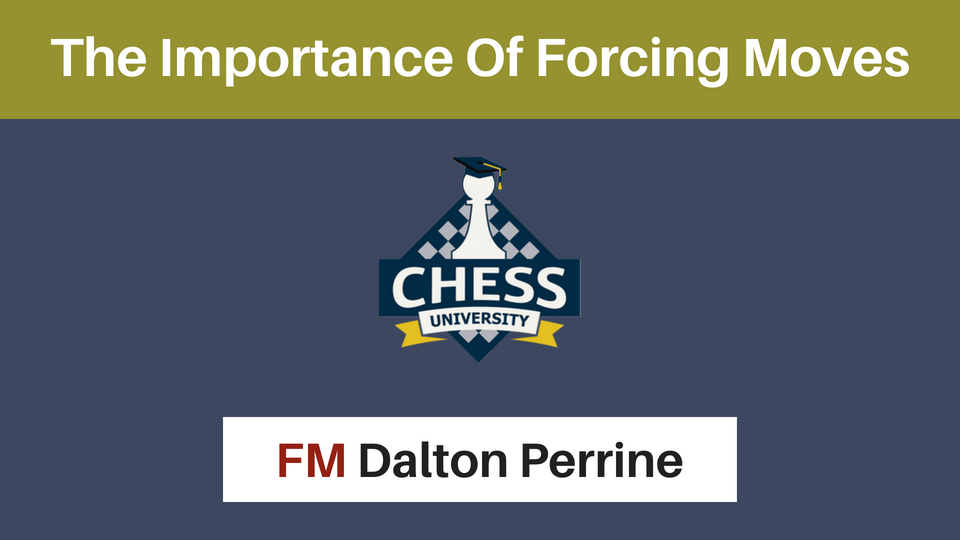 Understanding The Importance Of Forcing Moves is a recorded live lesson that was taught by FM Dalton Perrine in December of 2017. In this FREE 1-hour lesson, Dalton takes the viewers through several instructive examples that demonstrate the importance of using forcing moves to organize chess thought process and filter out unimportant candidate moves in tactical positions.
Your pattern recognition will also be tested with many of these interesting examples. This video lesson is aimed at players in the 900-1500 Elo range. Enroll today to sharpen your tactical vision, improve your thought process, and learn from one of the world's best chess instructors!
Course Curriculum
Click on a link below to watch the video.
Available in days
days after you enroll
Your Instructor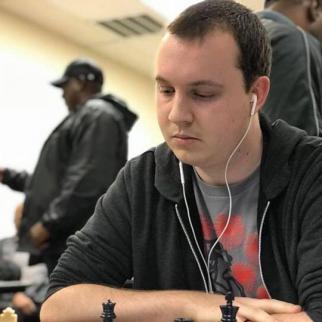 FM Dalton Perrine is a well-known online chess coach and Director of Instruction at Chess University, Inc. | ChessUniversity.com. Dalton joined the Chess University team four years ago and became a Primary Instructor in the Prodigy Program in December 2014.
Dalton is also known for teaching other Chess University programs including the Cahaba River Chess Club Program and the Bibb Country High School honors chess class. Today, Dalton stands as one of the world's most qualified online chess instructors with vast experience teaching live classes, group lessons, private lessons, and school programs.