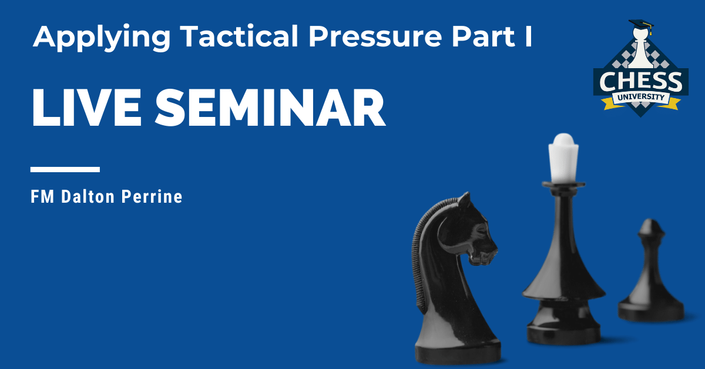 Applying Tactical Pressure Part I , II, III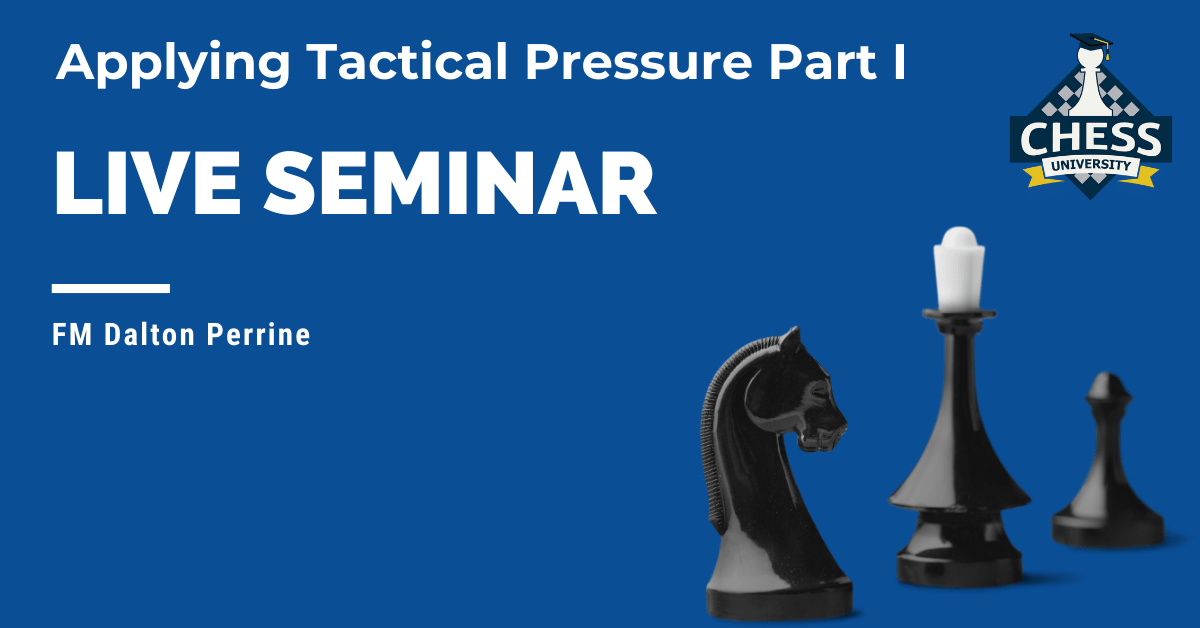 Applying Tactical Pressure Part I is recorded live seminar by FM Dalton Perrine scheduled for June 27th, 2020 from 12:00 PM - 1:00 PM Pacific Time (PDT). This 60-minute live lesson caters to intermediate and advanced level chess players (1200-1749 Elo).
Enroll to learn how to apply tactical pressure to gain other advantages on the board, even when your opponent manages to defend your tactical threats! Can't attend live? Students will get lifetime access to the video recording of this class too!

Your Instructor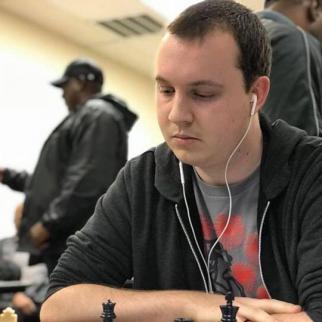 FM Dalton Perrine is a well-known online chess coach and Director of Instruction at Chess University, Inc. | ChessUniversity.com. Dalton joined the Chess University team four years ago and became a Primary Instructor in the Prodigy Program in December 2014.
Dalton is also known for teaching other Chess University programs including the Cahaba River Chess Club Program and the Bibb Country High School honors chess class. Today, Dalton stands as one of the world's most qualified online chess instructors with vast experience teaching live classes, group lessons, private lessons, and school programs.

Frequently Asked Questions
What if I can't attend live?
Don't worry! By enrolling in this course you'll receive lifetime access to the recording of this live seminar so you can watch it as many times as you want.