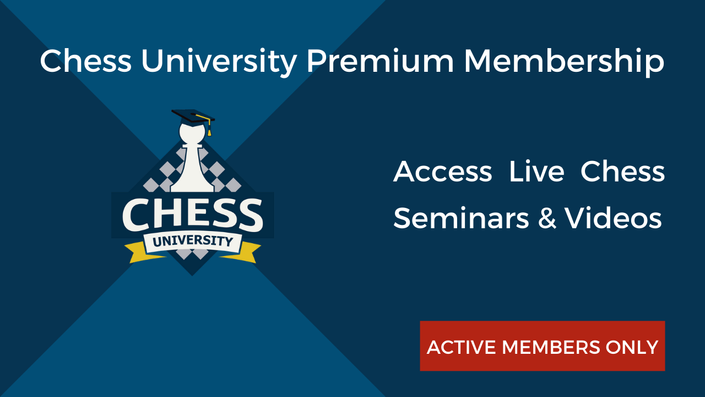 Chess University Premium Member Area
Live Seminars + Video Recordings For Premium Members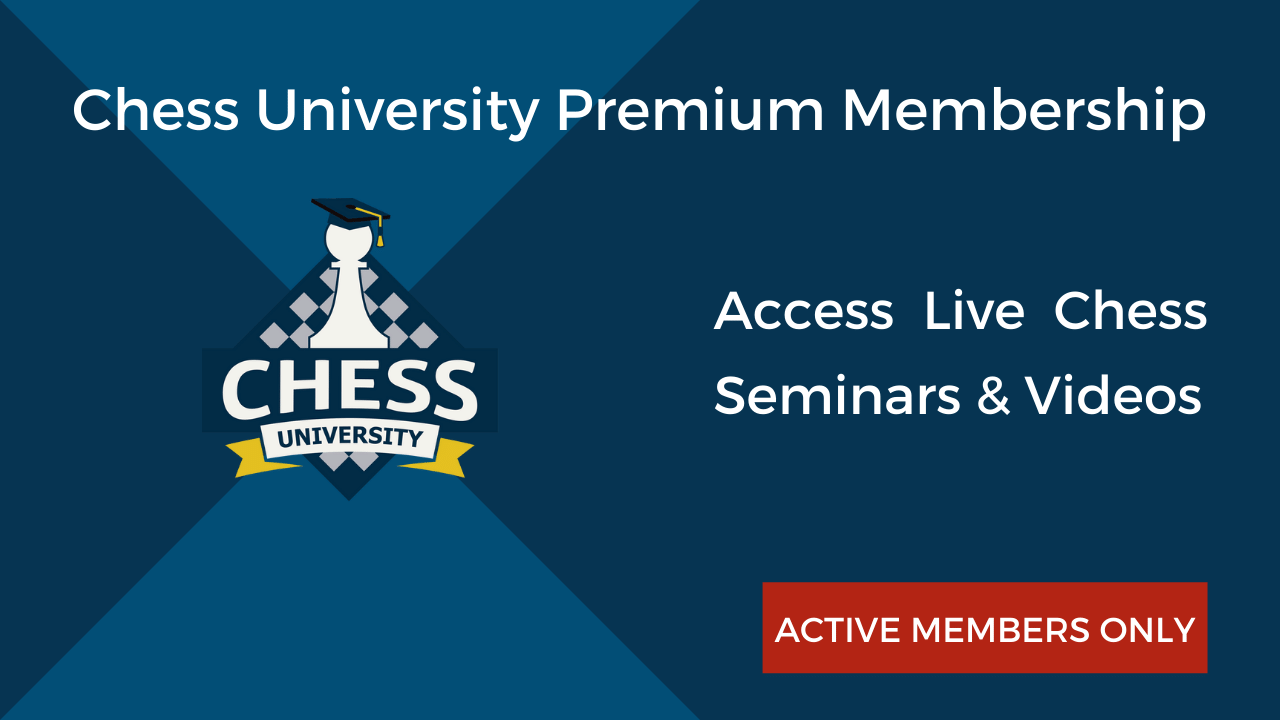 Here's what the Chess University Premium Membership includes:
- 4 live online chess seminars (1 hour each) with top coaches each month ($100 value)
- Access to video recordings of all Chess University Premium Membership classes ($2,000 value)
- Exclusive discounts on other Chess University courses and services
- Exclusive community of top learners
- Instructor-led vote chess games, team matches, and other learning activities
The Chess University Premium Membership is suitable for chess players who:
- Play at least several games per month
- Have a rating of 900 to 1800 Elo
- Would like to improve at all aspects of their game
- Can devote a few hours to studying chess each month
- Would like to be part of a premium community of chess learners and participate in tournaments, training games, vote chess games, and forums without any spam
For less than the cost of one private lesson, Chess University is offering a monthly Premium Membership package with four interactive live online seminars, access to recordings, and an exclusive club with tournaments and fun/educational activities.

Register Here: https://chessuniversity.com/products/chess-university-premium-membership
Already a Chess University Premium Member? Access class recordings under the curriculum area below.

Your Instructor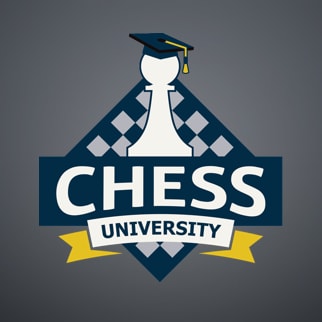 Frequently Asked Questions
Answers To FAQs About Seminars
Our live classes are conducted over the Zoom interface. Students may ask questions during class by using a chat box or occasionally, via voice too. Active Chess University Premium Members get access to recordings of all Chess University Premium Member Live Seminars taught in 2022. This access expires upon cancellation of this Premium Membership. Lesson topics are chosen by Chess University coaches to cover all aspects of the game while working on improving key skills. Most classes are suitable for beginners to up advanced players (900 to 1750 Elo rating). The majority of classes will be taught by Chess University's premier coaches FM Arne Jochens and FM Dalton Perrine.
This course is closed for enrollment.