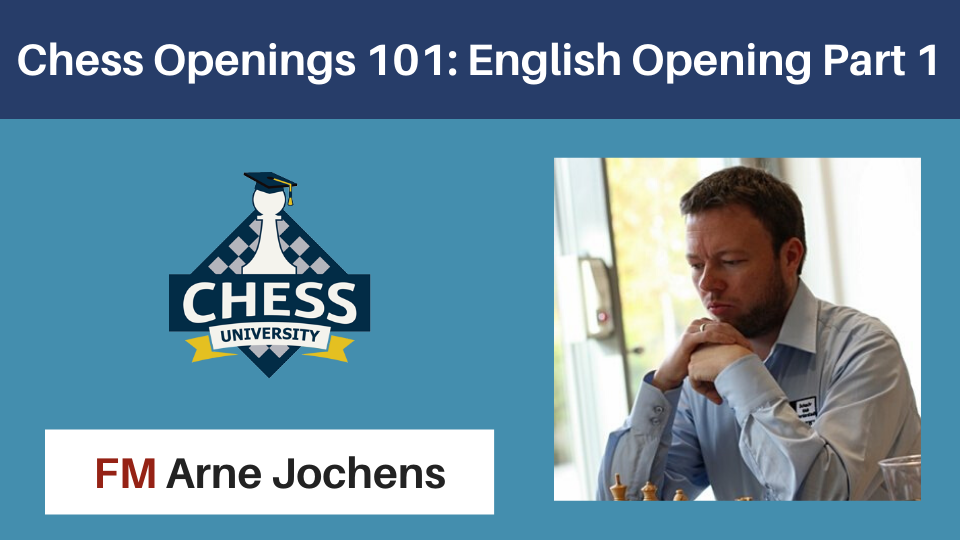 The Chess Openings 101 series of video courses by Chess University offers beginner and intermediate players (900-1500 Elo) an easy path for learning chess openings. This Introduction to the English Opening Part 1 video course by FM Arne Jochens provides a complete overview of the King's English characterized by the moves: 1.c4 e5.
In this first installment of a planned series of courses on the English Opening, FM Arne Jochens explains the key lines of the Reversed Sicilian (1.c4 e5). Learn how to confidently handle the Reversed Dragon structure, the Botvinnik setup, and other important variations of this rich hypermodern opening.
This course is for players rated 1200-1750 Elo who know the fundamentals of positional chess and want to master the English Opening. The course includes 4 video lessons with a total duration of 2 hours and 50 minutes, plus a detailed PGN file containing all the lines covered in the videos.

Take this course to master essentials of the English Opening and take your opening knowledge to the next level!
Your Instructor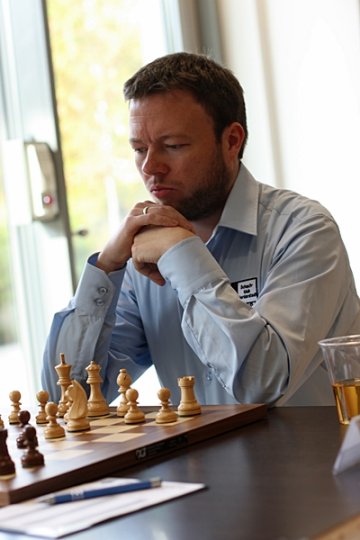 FM Arne Jochens, Ph.D is a highly experienced educator and chess coach as well as the Director of Content at Chess University, Inc. | ChessUniversity.com.